Nord Stream 2: Vieille Europe Finally Punishes the Anglo-American Brexit Uprising
The nations bypassed by the Nord Stream 2 pipeline are preciously those that are under Anglo-American influence and defy "Vieille Europe".
Brexit Tories: Using Central Bank of Ireland to Help AIB Buy Brexit Influence in Poland
In my prior post, I alluded to the destruction of Jonathan Sugarman's career at the hands of a Kafka-esque coverup by Irish authorities.
It should also be noted that the EU Parliament has heard Sugarman's testimony, in public, against the CBoI. They know what really happened, but most of it remains hidden from the public... for now.
Sugarman's purge was a result of his threat to the Brexit Tories in exposing a conniving and corrupt Central Bank of Ireland and a servile AIB as a conduit for increasing Brexit-influence in Eastern Europe.
Since the late 1990's, AIB has been slowly buying-up interests in major financial institutions in Poland, and initially, it was done with the support of Vieille Europe, herself!
This covert activity by AIB at this time precisely parallels the activity, across the pond, in the US, by the Brexit Nixonite allies in the US.
AmCredit & AIB: Brexit Tories Buy-Out Tiny USAID-Financed Baltic Mortgage Company
In a very strange transaction, the large AIB bothered to buy AmCredit in the Baltics, a credit company with fewer than 200 employees.
To give perspective, AIB has over 10,000 employees, and so the overhead alone on this deal makes it unprofitable. That it transacted right before the global credit-crash guaranteed pain: the whole portfolio was later sold to the Swedes.
Why AIB bought a tiny, inconsequential operation in the Baltics, founded with a $50m GRANT--not loan-- GRANT(i.e. free money) from USAID, begs the question:
WHY?
Let us look at how AmCredit was formed and by whom.
AmCredit: Baltic-American Freedom Foundation
AmCredit's history started in US Congress, of all places. It was financed by USAID with a $50m GRANT -- not a loan -- a $50m GRANT.
BalAEF is an investment fund established by the U.S. Congress to promote private sector development in the Baltic States. Originally capitalized with $50 million, the fund was chartered to make direct investments, provide technical assistance, establish a track record to catalyze private capital participation, and return proceeds through the divestiture of its holdings to the private sector. As CEO, Mr. Sheridan established a growth and external capitalization strategy for BalAEF through the formation of commercial finance and residential mortgage subsidiaries, Hanseatic Capital and Arm Credit, the development of the senior management team, and fundraising for both businesses. In aggregate, these businesses attracted $300 million in multilateral and private-sector financing, invested substantially in the Baltic economies as part of BalAEF, and subsequently were acquired by Acro Capital Corporation and AIB in 2007-2008 in transactions originated and led by Mr. Sheridan.
AmCredit: Americans Failed to Make AmCredit a Bank
AmCredit sought to become a deposit bank, not just a lender, within the Baltics, and for whatever reason, AmCredit was unable to secure a banking license.
I surmise AmCredit was sold to AIB when it became clear that an American-controlled banking franchise had no future in Latvia.
Why Did BalAEF Agree to AIB As A Buyer? Strategic Alignment
If one looks at the Pax-Americana, Anglo-American, anti-EU vision of the people and institutions behind the BalAEF, it is clear that the US would not cede control of its banking-invasion to Vieille Europe, and so AmCredit was sold to a reliable, Brexit-aligned entity: AIB.
Why Does the US Want to Enter the Tiny Baltic Banking System?
One word: Russia.
"Although your country is small, and your administration is small, the amount of dollars going through your financial system is one per cent of all U.S. dollar transactions in the world. That's hundreds and hundreds of millions. You must be able to control it. How you do it is up to you," Ainārs Latkovskis, head of the Latvia's parliamentary Defense Committee, said in an interview with Re:Baltica, recounting a conversation with Treasury's Assistant Secretary for Terrorist Financing Daniel Glaser.

A similar message awaited Latkovskis and Solvita Āboltiņa, head of the National Security Committee, at the Department of State. The need to finally start seriously clamping down on the stream of dirty millions flowing through Latvia, mostly from the former Soviet Union, was constantly mentioned by the new U.S. ambassador in each of her introductory visits to Riga. It was also brought to the attention of Latvia's Minister of Foreign Affairs by close associates of the U.S. Secretary of State.
Brexit Tories Using Irish Proxies: How to Best Influence Russia & Europe
By buying control over Eastern European banks, AIB was used as a tool with which to gain influence over the Brexit Faction within Europe.
This is why you see such stubborn loyalty from the Polish (and Hungarian, etc) government to the Brexit Tories and the Nixonite party in the US: they are literally owned by them.
Polish Bank Privitization: Why Did EBRD Approve of The Deals?
It is not clear to me why the EBRD allowed AIB to gain such prominence in the Polish banking industry.
Ruairi Quinn, an Irishman, coincidently, led the EBRD during AIB's entry into the Polish banking industry. One may surmise Vieille Europe agreed to his appointment as an inducement to bring Ireland closer to the Continent and strengthen Vieille Europe's power over Ireland and counter the Brexit Tories and the UK's effort to dominate the EU.
Furthermore, and possibly in anticipation of Quinn's appointment, AIB had installed, during the late 80's, erstwhile specialists into various consulting roles within the EBRD. These erstwhile specialists would later be the same EBRD technocrats scrutinizing and approving the sale of Polish state-owned banks to AIB.
What is clear, though, is that AIB itself was an absolute madhouse and battle-ground, from the end of the cold-war till her collapse after the credit-crunch of 2008.
Back to Nord-Stream 2
This Brexit Faction precisely aligns with the countries bypassed by Nord Stream 2.
This is not a coincidence.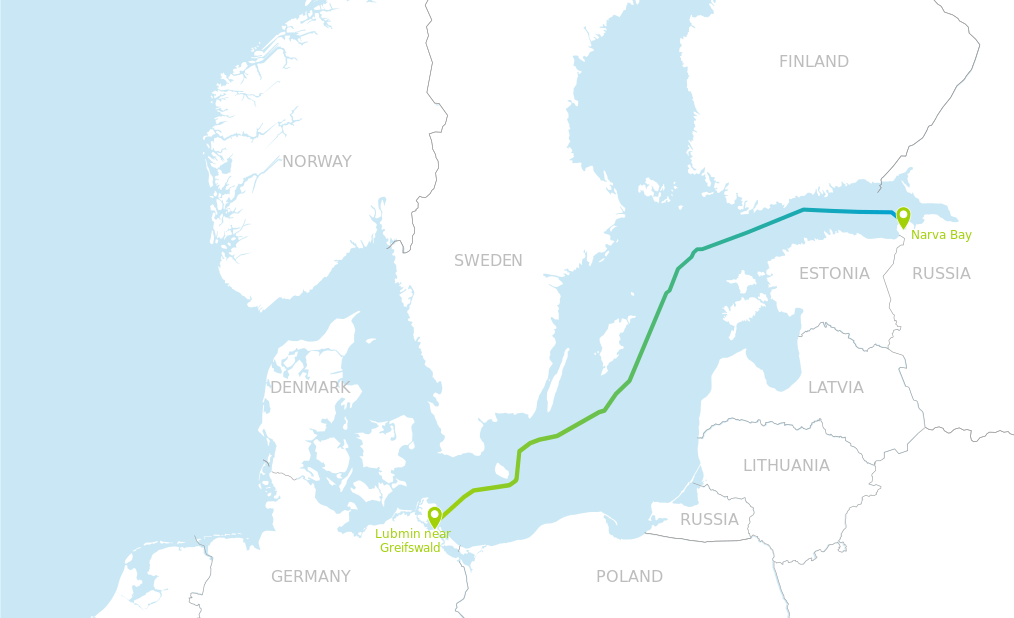 With a "New Europe" vector and a multi-lateral mandate, anti-Brexit and anti-Nixonite/Trump, endorsed by both the German and French establishments, Nord-Stream 2 has finally become viable.